The Clements Blog
Sound investment anyone?
Tuesday, 17th November 2015 | 
What does £10 million actually look like? And what would it buy you? If musical instruments are your passion, and you have a spare few millions burning a hole in your pocket, then you could buy into the Stradivarius owning club… or you could put your cash in 10 suitcases weighing 500kg.
So, what are the most expensive musical instruments ever sold? The list shifts as auction houses move big-ticket instruments into the ownership of the mega-rich, so here are five of the most expensive, and interesting instruments ever sold.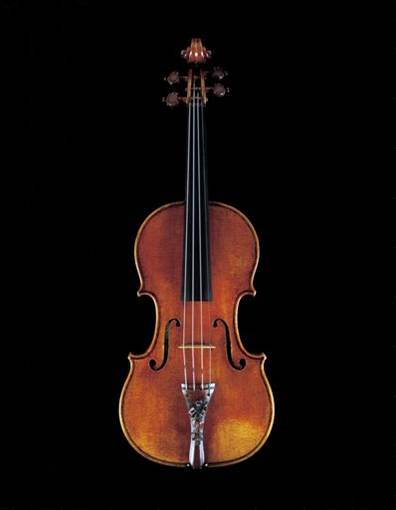 A 1765 cello by Gennaro Gagliano sold for £238,700 at Christie's in New York in 2009. Gennaro Gagliano (c.1740-c.1780) is considered the finest luthier in a family of highly skilled instrument craftsmen working in Naples in the 18th Century. In the early part of his life Gennaro's father, Alessandro, worked in the shops of Nicolo Amati and Antonio Stradivari.
The cello was authenticated through dendrochronology analysis of the bass and treble sides of the instrument, which dated from 1733 and 1730 respectively. In recent times, the cello has been played by international performer Xin Lu.
At number four is a viola by Gasparo Bertolotti da Salo, which went under the hammer at Christie's in New York in 2010 for £356,900. The instrument, made around 1575, was owned and played by David Kates during much of his 43 years with the New York Philharmonic. The instrument remained in the Kates family after his death in 2004 until its sale six years later.
The third most expensive musical instrument in this list is an OM-45 Deluxe Guitar by C.F. Martin and Company. The guitar, which was sold for £365,100 in 2009 by Christie's in New York, was the property of the Roy Rogers-Dale Evans Museum. Musician and actor Roy Rogers (born Leonard Franklin Slye) appeared in over 100 Western films, and numerous TV and radio shows in the 1930s until his death in 1998. C.F. Martin and Company made 15 OM-45 Deluxe Guitars in 1930, one of which was owned by Roy 'the Singing Cowboy' Rogers.
Remaining with iconic guitars, the second most expensive musical instrument in this list belonged to probably the finest blues guitarist ever to plug into an amp. Eric Clapton's Fender Stratocaster Guitar, affectionately called "Blackie", sold for £631,800 at Christie's in New York in 2004.
The guitar was made from three different 50s Fender Stratocaster guitars bought by Clapton in Nashville. The bluesman actually bought six 'Strats' at the time, giving one each to friends Steve Winwood, George Harrison and Pete Townshend, and retaining the remainder for himself. Clapton played "Blackie" from 1970 to 1985 when he "retired" it, because, as Clapton said, "it was getting thin" through years of playing.
Any of this quartet of magnificent instruments would have seemed a bargain if auctioneers Sotheby's and Ingles & Hayday had put the hammer down on the 1719 "Macdonald viola" by Antonio Stradivari at the minimum price tag of £29.6 million, but the heady sum wasn't reached in the sealed bidding process.
Owned by Peter Schidlof, the viola player and co-founder of the Amadeus quartet, the "Macdonald viola" was occasionally played by him and described as having a "distinctive alto quality" with "extraordinary power" while retaining a "sweet and deceptively light tone". It was lodged with a dealer by his family after his death in 1987 and was eventually offered for sale in 2014.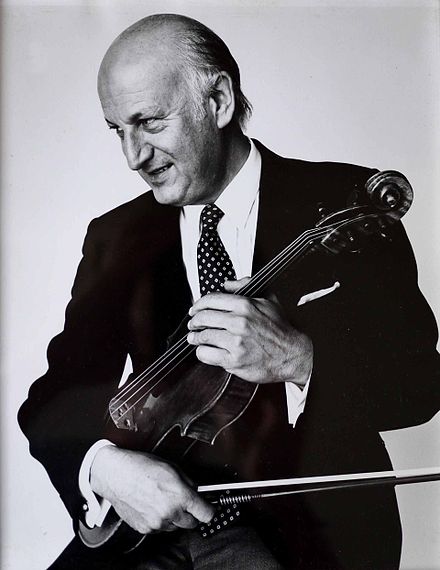 The "Macdonald viola", one of a mere 10 violas by Stradivari known to exist, would have smashed the world record for a musical instrument had it sold. As it is, the auction record for an instrument was set in 2011 by London auction house Tarisio with a £9.8 million bid in the online auction for the "Lady Blunt" violin by Stradivari from 1721.
In an act of extreme generosity, the exquisite instrument was sold by the Nippon Music Foundation and the proceeds donated to the Northeastern Japan Earthquake and Tsunami Relief Fund following the devastating tsunami in March 2011.
The instrument, which once belonged to Lord Byron's granddaughter, Lady Anne Blunt, was previously sold at Sotherby's in London in 1971, then fetching £84,000. Over the past 300 years the "Lady Blunt" has scarcely been heard, however maestro Yehudi Menuhin played the violin at the time of the Sotheby's sale in 1971, giving the world a rare taste of what Stradivari intended for his exquisite creation.
However, a £10 million price tag seems petty cash to a billionaire when compared to the most expensive works of art sold at auction and in private sales. The reputed £197.5 million paid for Paul Gauguin's When Will You Marry (1892) makes it the most expensive painting in history, but The Card Players by Paul Cézanne £180.4 million), No. 6 (Violet, Green and Red) by Mark Rothko (£122.5 million), Les Femmes d'Alger (Version O) by Pablo Picasso (£118 million) and No 5, 1948 by Jackson Pollock (£109 million) all dwarf the "Lady Blunt" violin's price tag.
Similarly, historic cars also attract big money investors. In October 2013, a 1963 Ferrari 250 GTO was believed to have been sold to an unidentified buyer in a private transaction for an eye watering £34.2 million.
---