The Clements Blog
Resolutions
Tuesday, 18th January 2011 | 2 comments
How are your New Year's resolutions coming along? Already eating chocolate again? Given up being nicer to your brother? Well, if you're still looking for ways to get your 2011 into shape, Clements Theory has a few musical suggestions for you (and none of them is 'do more practice'!):
1. Discover music you didn't already know. It doesn't matter what it is: medieval choral music, contemporary classical music, Indonesian gamelan or Japanese gagaku. Listen with open ears and you'll find something amazing that may just change how you see the world.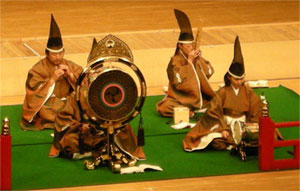 2. Carry a music noteboook. You can usually buy these in sheet music stores (or, if you're feeling posh, Moleskine make a beautiful one that will really last). Sketch tunes and rhythms that come into your head. Try to write down things that you hear – birdsongs, the rhythm of people speaking or even just someone's ringtone. You won't believe the difference in your aural skills.
3. Listen to more live music. I'll admit it, this is one of my resolutions, every year. But it's a good one – nothing compares to hearing (and seeing) music performed live. Especially music that you thought you knew already from recordings. So start looking through the listings in the newspaper and get yourself some concert tickets in the new year.
If you have any more ideas for musical resolutions – that you'd like to do, or that you're already doing this year – let us know in the comments box.
---
One thing I have resolved to do this year is try out some different instruments. I play the piano but I want to have a go at the trumpet or maybe even a harp! :)
Mine is to join a band so I can get better at playing in a group. Its good to share tips and hopefully have fun too.
Leave your comment
You must be logged in to post a comment.
---